Great news! Two of the fastest workout programs–one is 25 minutes long and the other is 10–are both on sale in their fitness challenge packs!
Shaun T is the same trainer who brought you Insanity, Hip Hop Abs, and Insanity: the Asylum. This is essentially a better version of the Insanity program in MUCH less time!

25 MINUTES. 5 DAYS A WEEK. 100% RESULTS.
The only thing standing between you and the results you
want is TIME.
Shaun T experimented for the last year to design a program that delivers the same kind of results you'd expect from an hour-long program, in under 30 minutes. He's pulled out the rest to give you everything you need, nothing you don't.
The result is FOCUS T25—and the name implies the intent: If you focus your intensity for 25 minutes, and you do it 5 days a week, you WILL get results.
Tony Horton is the trainer behind Power 90, P90X, P90X2, P90X3, and soon to be released P90. This is P90 or Power 90 in 10 minutes.
NO MORE EXCUSES.
Does finding time to lose weight seem nearly impossible? Try 10-Minute Trainer®. This program is designed with one thing in mind: better results in less time. Give superstar trainer Tony Horton just 10 minutes, he'll give you the body you want.
In 10-Minute Trainer, Tony put his most effective moves into a series of power-packed total-body workouts. His breakthrough Super Stacking™ Technique combines fat-burning cardio, body toning and sculpting, and ab moves, adding resistance bands for even faster results. In just 10 minutes of Tony's Super Stacking you can burn as many calories as 30 minutes of jogging. With 10-Minute Trainer, you have no more excuses!
View the 10 Minute Trainer preview video
There are also two additional programs on sale:
Hands down, one of my favorite Beachbody workout programs. If you're a fan of dance cardio but also want some strength training this will be great for you!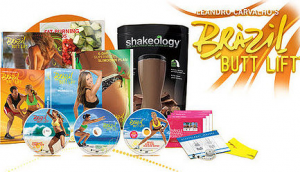 THE SUPERMODELS' SECRET TO A PERFECT BUTT.
We're not all lingerie and bikini supermodels. But who says we can't learn their secrets to getting a firm, lifted butt? Leandro Carvalho, trainer to famous supermodels, combines Brazilian dance, cardio, and his own signature lower-body sculpting moves to help you make your booty your best feature.
Leandro's proven TriAngle Training method works all three major muscles of the buttocks from multiple angles to lift your butt, reduce your hips and thighs, and tone those stubborn trouble zones.
View the Brazil Butt Lift preview video
This workout is a beast and it WILL get you the results. Everyone from vegan to paleo can do it! If you're a vegan or a vegetarian and want to know how, ping me.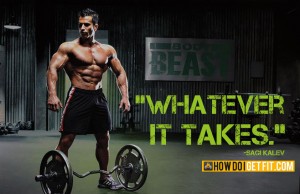 MAN UP. HULK UP. IN JUST 90 DAYS.
Pack on up to 20 pounds of muscle in 90 days with Body Beast™. Created by renowned bodybuilder Sagi Kalev, it uses breakthrough sports science to get you big, while cutting fat to carve your physique like no other home training system—ever. Sagi pushes you to the edge to get you pumped out of your mind. With his help, you'll learn how to train, eat, and live like a Beast.
View the Body Beast preview video