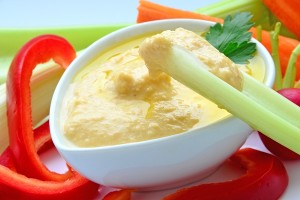 I get asked a lot about my favorite healthy snacks. Here are a few I enjoy:
Veggies with hummus. This never gets old! I'm particularly fond of sliced cucumbers, carrots, and celery.
Natural PB on toasted Ezekiel bread. Sometimes I put sliced bananas on it, too. 🙂
Kale chips! You can get store bought ones, or make your own. I love making my own.
Strawberries with rice whip, especially in the summer. Omnomnom
Apples with natural PB
Baked apples with stevia and cinnamon
Chocolate pudding made from avocado and either cocoa powder or cacao. Mmmmm
Edamame
Smoothies! Strawberries, 1/2 banana, and your favorite meal supplement or protein powder. I love chocolate vegan Shakeology myself, and it tastes good shaken in a shaker cup with just water and ice. No joke!
Bananas! Bananas are good.
Fruit salads! And of course…
Salads in general. Just watch the dressing!
Need additional support with healthy eating and fitness? Let me be your fitness coach!